Kidney Bean Soup Recipe
Necessary Ingredients
2 cans of kidney beans
1 onion
3/4 bell pepper
1/2 stick of butter 
3 cups water
Seasonings to taste: salt, pepper, onion powder, garlic powder, cayenne pepper, 
Level Up Ingredients
Bacon
Shrimp
3 cups broth (substitute for water)
5 cloves of garlic
2 chopped carrots
Worcestershire
Parsley
Shredded cheese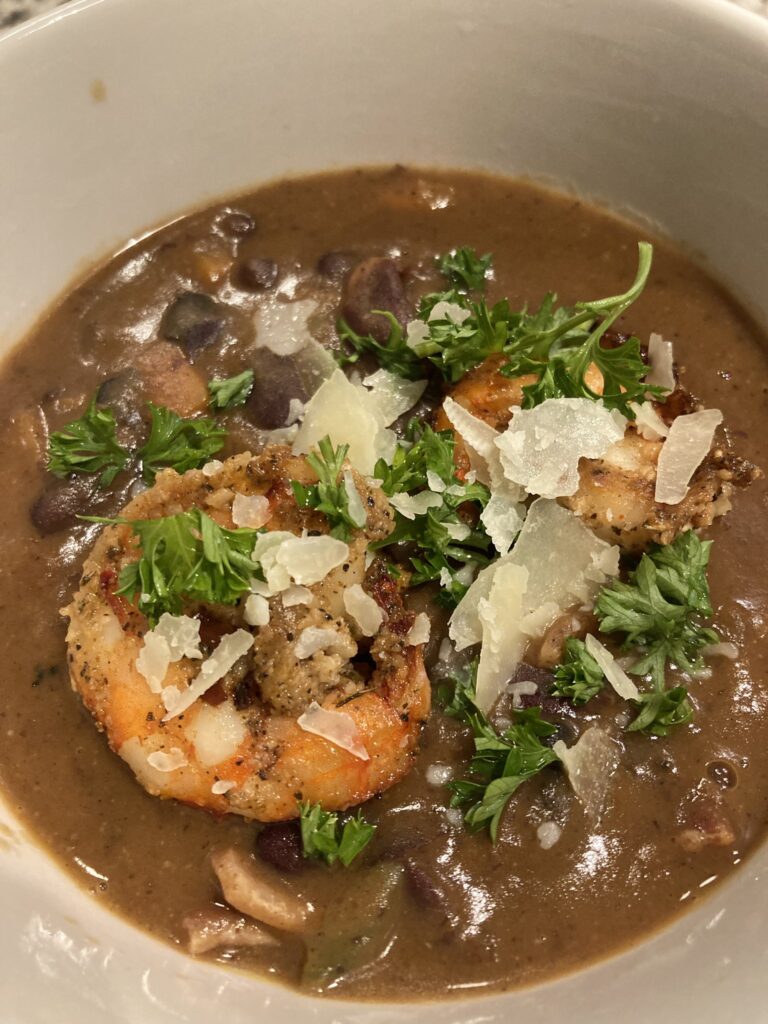 Instructions: 
Add butter to a pan and let melt
Add onions on low heat and allow to carmelize for 10 minutes.
Add in bell peppers and carrots. Sauté for 4-5 minutes. 
Add your garlics and seasonings. Sauté for 3-4 minutes.
Add beans and water (broth) and allow to simmer for 15 minutes. 
Now, you can take a cup or two of the soup and blend for a creamier and thicker consistency. If you prefer an even creamier soup, blend more. 
Finally, add a dash of worcestershire sauce.
For garnish and added flavor add parsley and a sprinkle of the cheese of your choice. 
Remixes:
For leftovers, just reheat and add a little water and butter (optional). 
You can also thicken the beans a bit, add chips, sour cream, ground beef, etc and have it for lunch as a bean dip.