Bring joy and life to your finances by using the creativity and vision that already inspires you. Let the power of planning naturally improve your finances.
This budget binder was made for everyone. You can use it with your current planning system or completely on its own. And don't get overwhelmed. Only print the pages you need in the moment.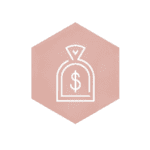 This planner is based on a proven financial freedom system called plan & grow rich. Get professional level financial coaching infused into each page and join our clients who save an average of $577 per month. 
You deserve to say "yes" to what you want. You deserve to be appreciated for who you are.  You definitely deserve to get paid for what you do. Our budget binder helps you take control of your finances and plan powerfully for what you want so that you can build a financial future that is worthy of the woman you are. Our Plan and Grow Rich System Makes it possible.
Wait!! if you like upgrades, check out our delux planner below
Our standard planner is perfect for those who only need the basics. But if you want the power packed planner you deserve then this upgrade is for you. Together, these aren't just printable pages. It's a proven prosperity system I use with clients.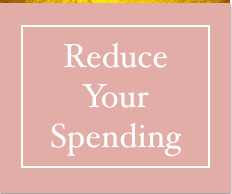 Major Purchase Planner
Head Start Holiday Planner
Spending Log
Special Occassion Cash
Monthly Spending by Category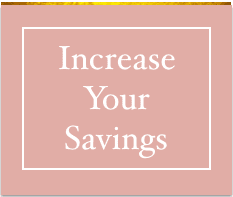 52-Week Savings Plan
Emergency Fund Save $500
Emergency Fund Save $100
Savings Goal Tracker
Savings Jar 
Savings Log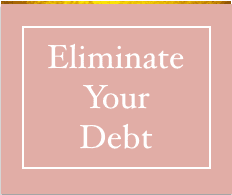 Debt Divider Quote Page
Debt Payment Tracker 
Debt Milestones
Debt Elimination Plan
A free video tutorial to help you get the most out of your Plan and Grow Rich system! 
Plus, get 3 of our most popular bonuses!
These aren't just printable pages. It's a financial planning system.
Which one is right for you?
Includes: 
– Proven system designed to save $500+ per month
– Our 43 page Deluxe Budget System
– Additional sections to improve spending, saving, and debt
– 20 minute video tutorial that helps you create your Plan and Grow Rich system.
– [BONUS] The Wealth & Prosperity eboook
– [BONUS] 15 full page printable affirmations for wealth & success
– [BONUS] The Credit Restoration Blueprint
"I absolutely LOVE this budget planner! I am the type of person who needs to see things written down to stick to them so I appreciate the space for goals and steps to get there. "
"The financial values and vision pages are a nice addition that I don't typically see. super useful in helping me stay the course"
"I love how the planner included a little bit of everything. It's perfect for what I need. I have used almost every page and have reconsidered my finances tremendously."
"This planner is marvelous. I think it's going to help me and many others with managing our budgets. I'm using it for my business too."
"One thing that stuck out to me the most was the value sheet. Being able to tie what you value to your spending habits allows for some good self-reflection.
" I wish it came in my daily planner, because the layout is so effective for what I need to keep myself organized"
PLANNER SIZE OPTIONS
The planner includes 1 size: US Letter (8.5 x 11 inch – North America)
DOWNLOADABLE PDF FILES
This planner is a digital item so you will not receive any physical products. The file(s) will arrive to you via email immediately upon purchase (if you don't get them check spam). All files are in PDF format. 
ONLY PRINT THE PAGES YOU NEED
This planner allows you to pick and choose only the pages you want to use so you aren't lugging around unused pages. 
Paper Quality
I recommend printing on paper with a weight of 28 to 32 lb. I also recommend higher brightness.