Learn More About Our Wealth Society Program
You're here because you've had a conversation with one of our coaches and you want just little bit more detail to help you make a decision. Perhaps something you can read, peruse, and digest. And maybe even proof of what we're promising. 
I get it, you didn't make it to where you are in life by believing everything you hear, and to be fair, we're making a pretty bold promise. So it's smart to trust AND verify. 
Here you'll get to read over what we discussed on the website and learn about what others have gotten from their participation. Our intention is to give you what you need so you can make a "Hell yes!" decision that feels true to who you are and what you want. If you decide it's not for you, we'll celebrate that too. (albeit, with less enthusiasm)
We already know what's in store for you when you say yes to our program. Here's what we offer:
The Wealth Society has a huge focus on one-on-one coaching that's designed to produce specific results. 
Learning is important, but our goal is not to teach you to death. Our primary goal is to ensure that your net worth increases consistently and reliably… every single month. 
Here's how we do it:
First, we pair you with the perfect coach whose job is to empower your financial transformation and create a system that increases your net worth consistently and reliably. 
The way we do that is through a 3-4 month process where you get hyper committed to your finances for that period of time. 
Second, you will go through 6 sessions over 4 months with your coach with a series of weekly follow ups in between. Here is the focus of each session:
The Clarity Phase: You're going to print out 3 months of worth of bank statements, get 3 different colored highlighters, and go to work with your coach. You'll use this opportunity to identify where money has been going and to consider who you will have to become to achieve the incredible results we're working towards. Because make no mistake, something will have to shift.
The Strategy Phase: The purpose of this phase is to create a strategy that is designed to be the foundation to the life of your dreams. You'll work on creating these with your coach until specific goals arise. From this, you will build out a specific plan. 
The Automation Phase: Nuanced automation is about making sure that every dollar from every paycheck has a purpose and a place. In others, we create a powerful money machine to ensure that you never have to worry about your finances.   
As important as discipline and will power are, we find it irresponsible from a results perspective to have your financial future be dependent on them. This is why we can make powerful promises that center big results. 
The Quality Control Phase: Your final call will be with me. Here, we will explore the question of whether or not we delivered on our promise, and discuss next steps. 
Like I said, I want to give you a taste of what our clients have produced and what they have actually said. You can read about that below:
91% of clients have more liquid money and investments than they've ever had before as a result of completing our program.

One of my clients saved up enough money to pay her bills up for 3 months, build her emergency fund, start investing, and become a digital nomad, which was her dream!

Collectively,  my clients have optimized over  $$1,000,000 of investments.

One of my clients invested her first $1000 ever! A small but mighty achievement.
And that's not even the tip of the iceberg. This is what they have to say about the program:
"Tasha's coaching program had excellent customer service from beginning to end."

"First of all, let me say that you are probably one of the most impressive people in your space! I've been reading the blueprint and I'm blown away."

"Please tell my coach I said thank you for everything she did for me. She really changed my life. I've always wanted to have more money but I didn't really think it would happen so quickly."

"This is the biggest return I've ever gotten on an investment."

"I made back the money I spent on the program in 2 months. Everything after that was just extra. And the way it showed up so consistently is what I liked the most. I never had a financial plan work like that before."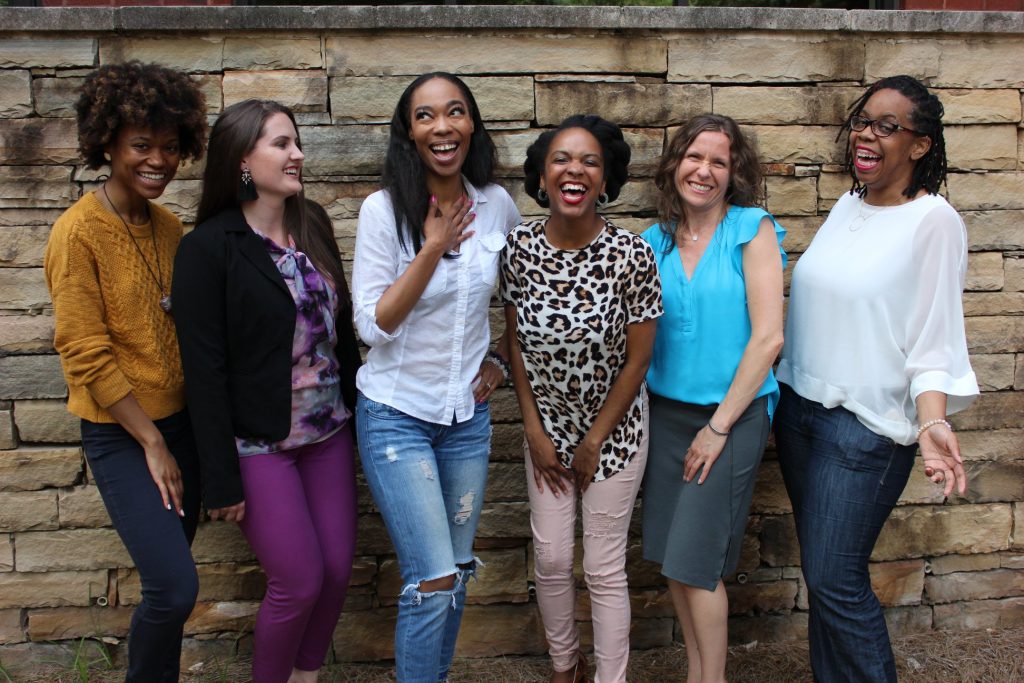 Knowing how our coaches are trained and qualified is a huge part of the decision making process so here's what you should know. 
Our coaches go through 7 months of rigorous training and an additional 7 months as a coach in one of the most rigorous and acclaimed coaching programs in the country before you ever talk to them. 
They are skilled at listening between the lines, hearing what you don't say, holding you accountable, and focusing on results over excuses. They can create financial transformation from scratch. 
In addition to that, each coach has gone through additional training to learn our specific financial systems and methodologies, they use it in their own lives, and they receive training twice a month to sharpen their understanding, deepen their compassion, and maintain the integrity of their service. 
In a word, our coaches are dope. 
I also hold office hours every month for clients who want extra face time. 
More messages from our clients...
For obvious reasons, we've made sure that our clients remain anonymous. The below messages are a combination of testimonials and off hand comments. Names have been slightly altered. 
Honestly, I'm most shocked and excited about how simple and powerful the program is. 
Donielle C.
So, I completed the first session and created my financial system.  After that, I stayed on to work on my investment portfolio. I am so embarrassed by how much money I was leaving on the table. But after the first meeting I was on track to increase my annual income by $5,000 from investments alone. 
Lisa W.
The program sounded like a scam (lol) because why would I spend money to build wealth? But I knew I needed to do something different. 
After watching one of your videos I decided to join. I'm on my way to having more money than I ever have and the program has already paid for itself. It definitely wasn't a scam.
Tana B.
I came in thinking I was doing okay. I already had money in the bank and investments but I figured this couldn't hurt. Now I can't even imagine my finances without this program. The financial growth is crazy and it definitely exceeded my expectations. 
Peter R.
After having the initial discovery call I was anxious about the price. I needed to shift my mindset about investing in myself. 
Three months later I decided to join and 1 month in I already know it was worth it.
Sandra S.
In my original consultation Tasha promised me that she would increase my net worth by $10,000. Well, we ended up doing $7,000... I'm not going to talk about those 2 shopping trips I went on but I will say that for me, $7,000 was considered a success.
Quiera M.
I was tired of being sick and tired and I asked myself, "What do I have to lose?"

The program sounded like what I wanted to do and where my family wanted to go so I was like, "Ok, let me do this," and I did. It was so worth it.
Sherley J.
One full hour of focused systems building every month with your coach
Monday check-ins to verify assignments, touch base with coach, and ask questions
Cloud based company folder to manage, track, and ensure your progress
Monthly group masterclasses with expert trainings
Monthly office hours with Tasha 
Free  access to our online Wealth Academy (conditions apply)
Most importantly, this is all in service of our promise to increase your annual net worth by the amount we discussed. 
I know it's hard to know who to trust these days but I want to make this decision as easy as possible.
We have a 15 day money back guarantee. It won't take long to realize that this is where you want to be. But if you don't like it you can simply request a refund, no questions asked.

Not only do you get to talk to your coach every month, but I also personally hold office hours where you can schedule time with me as well.

Our end of program quality control call is in place to make sure every client gets what they came for. Our number 1 priority is that you absolutely love your experience and I'm confident that you will because I will personally see to it. 
If you're ready for us, we're ready for you.
Not one day. Not some day. Today. Click the link below to register.